Panama Yoga & Meditation Retreat 2014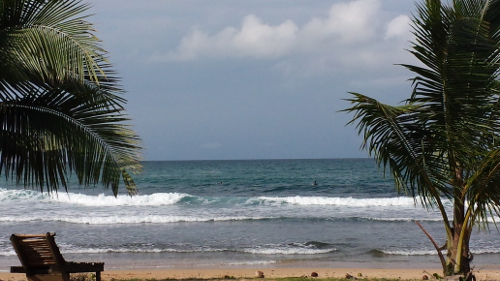 Here are some pictures from our 3 consecutive trips to Bocas del Toro and the Panamal Canal crossing. THANX everybody for joining us on this amazing adventure - so very glad to share this experience with you all! Namaste ~ Petra & Lurie
---
---
Panama - April 16th to April 26th 2014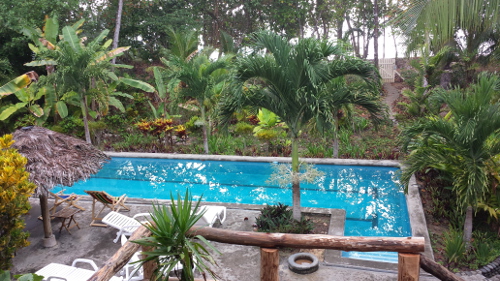 ---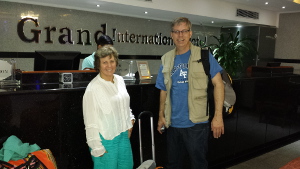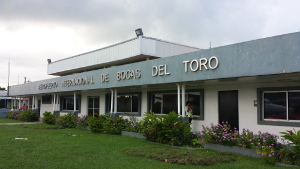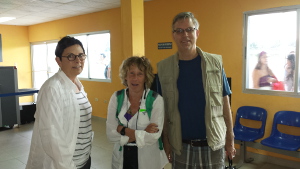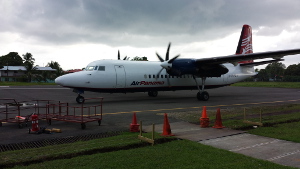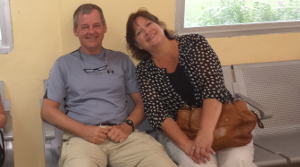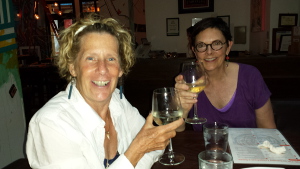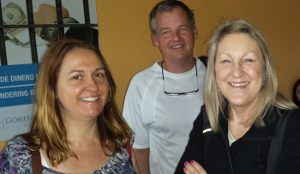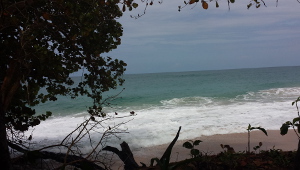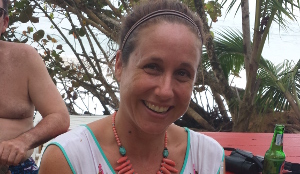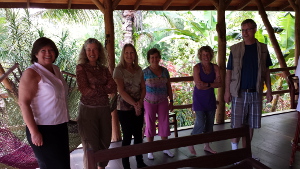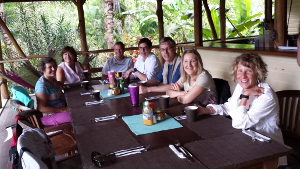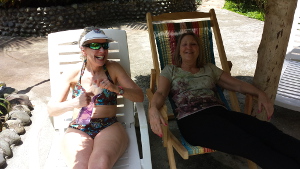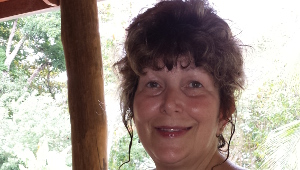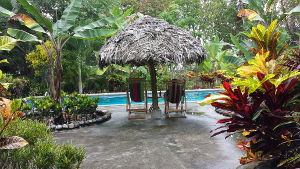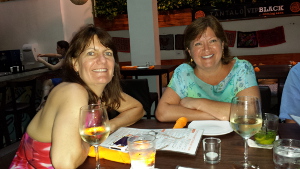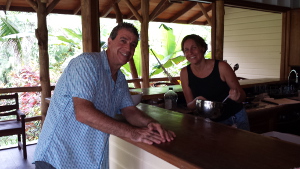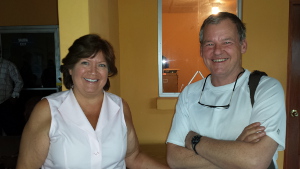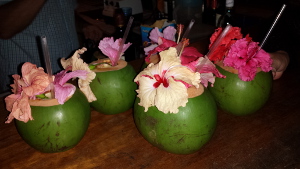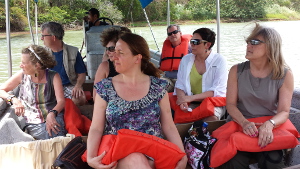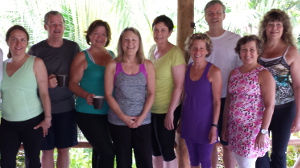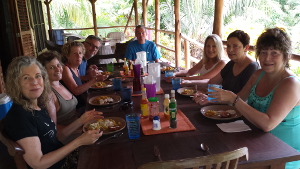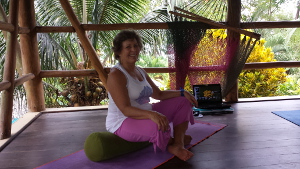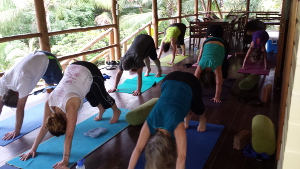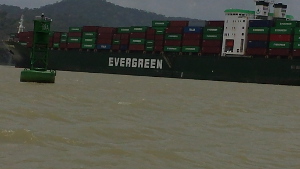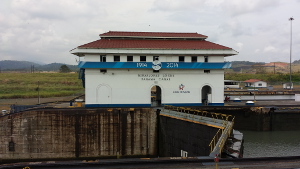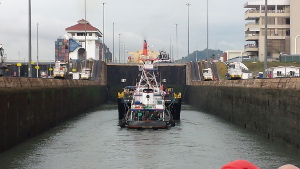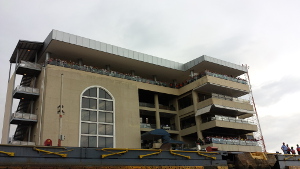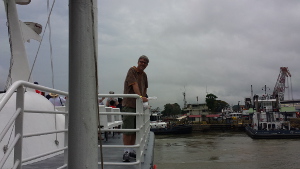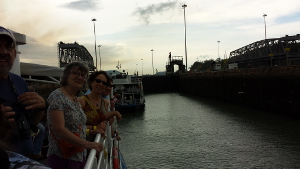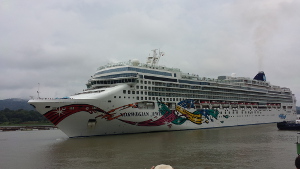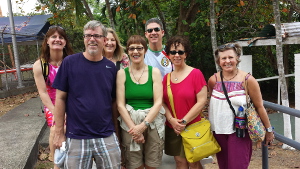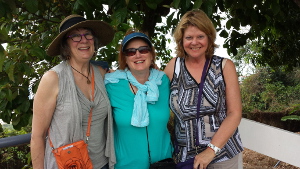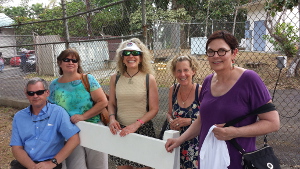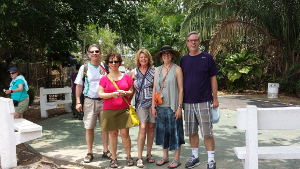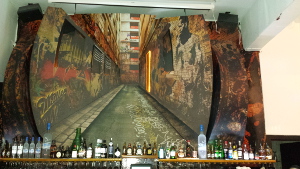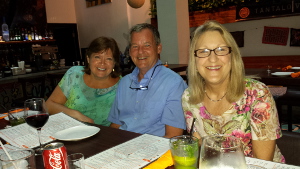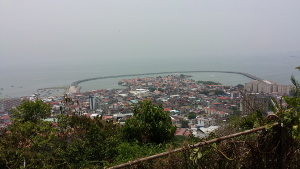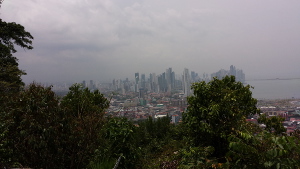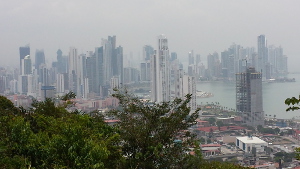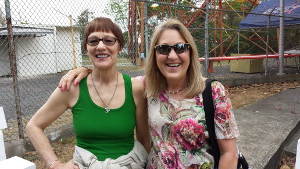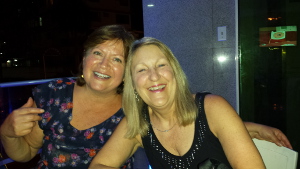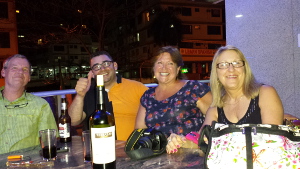 ---
---
Panama - April 26th to May 2nd 2014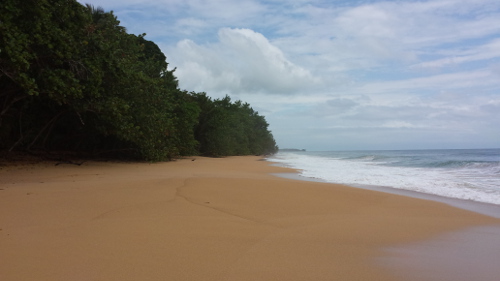 ---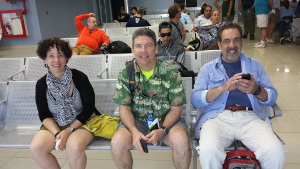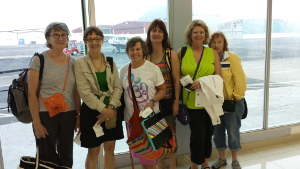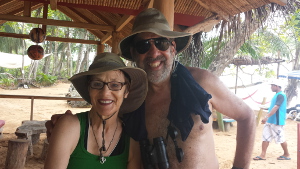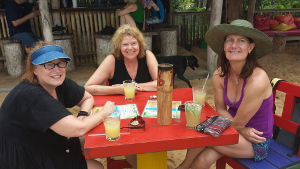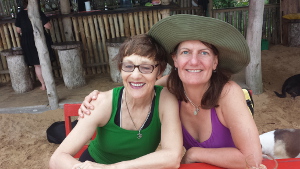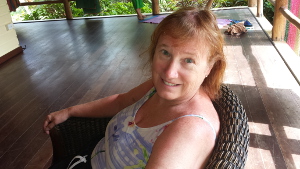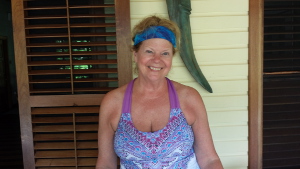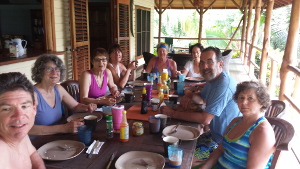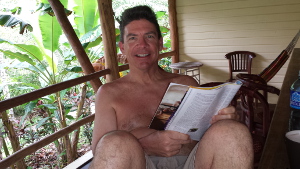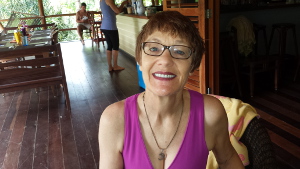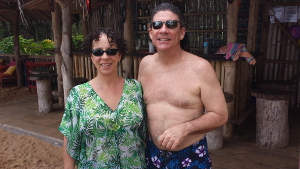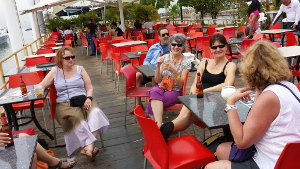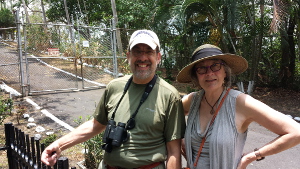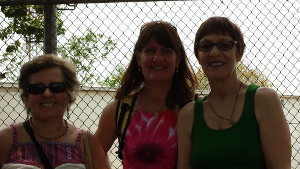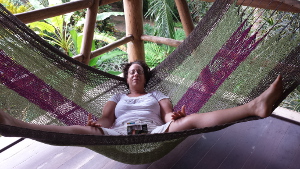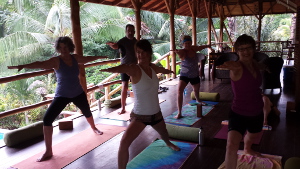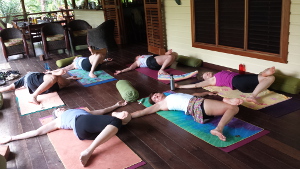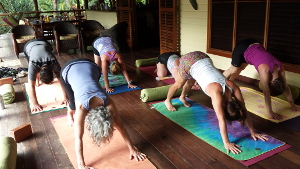 ---
---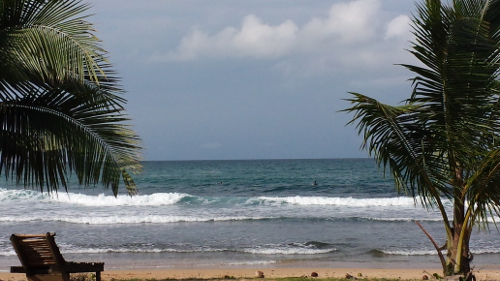 Panama - May 1st to May 10th 2014
---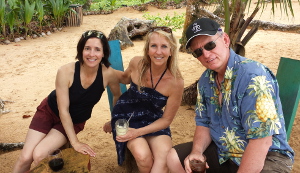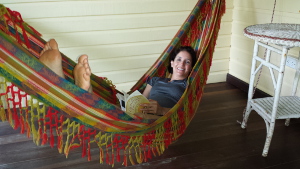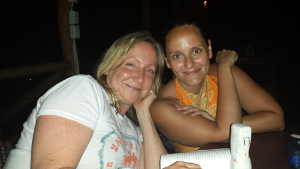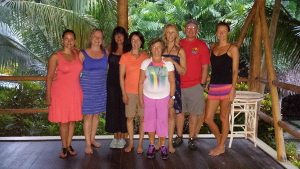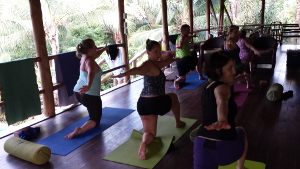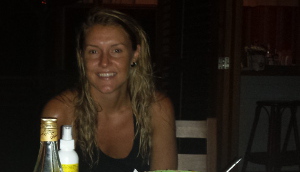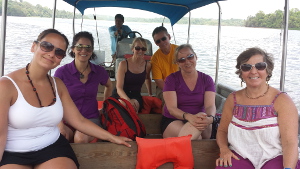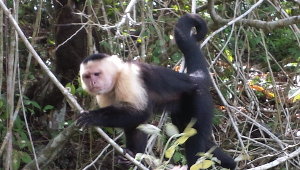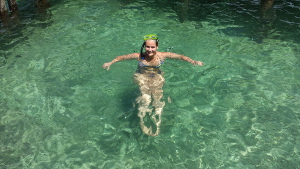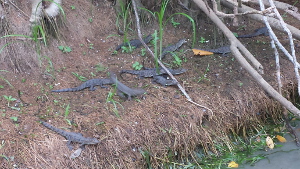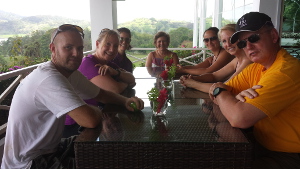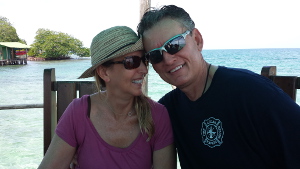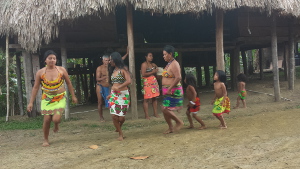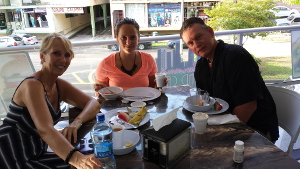 ---
Testimonials
What people said about the Panama Yoga Retreat 2014:
"The trip to Bocas del Toro was beyond anything my husband & I have experienced. The first thing I was amazed with was the degree of planning that went into this trip. All details were clearly worked out & conveyed to us. I still can't understand how we were able to have this extensive of a adventure for such a reasonable price. My husband is not a yoga enthusiast; that changed thanks to the skillful guidance & instruction of Petra & Lurie. This was a unique trip of a lifetime for which we will be eternally grateful. With Warmth & Appreciation" Ray & Annette C.
---
"The yoga retreat to Panama with Petra & Lurie was fantastic. We enjoyed exploring Old Panama City, discovered great restaurants and sailed through the Panama Canal. Bluff Beach Retreat was an extraordinary location for a yoga retreat, a perfect jungle ocean experience. The relaxing mornings in the hammocks, excellent fresh and local food and tranquil yoga classes on the deck surrounded by jungle, and the sounds of the ocean waves. On a boat trip, we explored the islands of Bocas del Torre and snorkeled, saw dolphins, monkeys and beautiful coral and fish. We rode bicycles and horses through the jungle highway to calm lagoons for swimming. A perfect tropical yoga vacation!" Rita F.
---
"We had a wonderful yoga trip to Panama. This was our first yoga retreat as well as our first time in Panama. Both exceeded my expectations. We had a great time touring the City and the Canal and an especially good time on Bocas del Toro with twice a day yoga and plenty of things to see and explore. It was fun and a great learning experience to have both Lurie and Petra with their different approaches and styles. I would definitely go again." Mike S.
---
"Paul and I returned from the trip relaxed and full of healthy energy. Rarely do we come home feeling this way. I think it was because this retreat offered us adventure, relaxation, AND rejuvenation. We were totally pampered with three fresh healthy delicious meals, served on the outdoor deck. We lazed by the pool or walked on the beach. We snorkeled, rode bikes, shopped, and communed with nature (including a leatherback turtle, dolphins, and sloth). It was heavenly to hear the birds every morning and evening. Our accommodations were first rate. Mostly we were blessed to have two lovely yoga classes a day. Lurie and Petra catered to my husband's beginning skills while offering a challenge to each participant according to their individual level. These classes began our day with a spiritual good morning and a thankful day's end. All this and we were still able to explore Panama City and the canal. Both were so much more than we expected. My husband loved sniffing out gourmet food and wines while I was blown away by the history we were able to explore. I've been on two trips with these caring instructor, tour directors. The first time I left my family to find some alone time. This trip I invited my husband. Both were truly special trips. Can't wait to see what they have planned for their next adventure. I'll be aboard." Barbara M.
---
"I am at a loss for the words to describe the wonderful trip to Panama. Petra and Lurie organized the most outstanding yoga retreat. Every last detail was taken care of so that we could have a relaxing, wonderful trip to paradise. I will definitely go on another retreat that Petra and Lurie put together." Sheri M.
---
"I was in the first group that went to the Panama Retreat in April 2014. The trip exceeded my expectations. Warm open people with a lot to offer. Great, interesting location. We had a wonderful group - some from the Denver area - some from out of state. The quality of the yoga instructor was among the best I have ever experienced. I highly recommend Heavenly Yoga's Retreats." Greg W.
---
"Do I ever miss both of you and our oasis in Panama! WOW! What an amazing experience we had on the Bocas del Toro, Panama yoga retreat! My personal purpose was to experience yoga and meditation each and every day. Loved, loved, loved every single day! To name just a few: Petra's kind and loving manner, and her ability to teach yoga so thoroughly and with purpose. Lurie sharing and teaching what she learned at the Ashram's in India. All the time she spent planning this wonderful experience so everything would go so smoothly and it did! All my friends (and our two new friends) had to do is show up and enjoy the experience. Oh, back to what made this so amazing: Loved the house and Cassius Clay (the boxer), the house mascot! The beach front property, farm, horseback riding near the beach. Seeing a leatherback turtle come to shore and TRY to lay eggs. What an experience and birthing process. So much so that I wished there had been a shovel nearby to help dig the hole. There was the sound of the ocean pounding the shores. Howling monkeys swinging nearby in the treetops during our guided meditation session with Lurie (she has powers). Monkey island (they are so darn cute)! Starfish Bay. Visiting the Wounaan Tribe in the jungle (it would take an entire page to pay tribute here). Feeling very blessed to have Petra as my regular yoga instructor, to have met Lurie and learn of her world experiences, and the two new friends who joined us, Tarah and Leanne. THANK YOU, Petra and Lurie, for giving of your time, efforts and world experiences with us. It is a complete transformation in fully giving yourself to the yoga retreat. With loving gratitude." Dana L.
---
"I am so happy to have been a part of the retreat and to connect with such a great group of people. I really could not have asked for a better experience, and I thank Lurie and Petra for making it so. People have been asking me about my trip and it's just been hard to explain because I think it's impossible to convey to others how special and unique it was. Most importantly, I have come home rejuvenated and having taken some important steps for my body and mind, which I was in serious need of. I only hope that you will have another retreat in the future and I will be there for sure! Thank you for making it a wonderful experience." Tarah S.
---
"My friend and I signed up for the Panama retreat without knowing the instructors or other participants as we both live in states other than Colorado. The yoga retreat in Bocas del Toro was incredible! Right from the moment I signed up until the end of the trip in Panama City, both Petra and Lurie paid immense attention to detail and provided information to allow for successful travel planning. Both were incredible yoga instructors and, with such an intimate group, we had the opportunity for one-on-one attention. The idea of 2 yoga sessions a day was a bit unnerving (I'm lucky to practice every other day) but, because of their intuitiveness as to the skills and needs of the group and individual, I improved my practice and did not leave feeling that 2 sessions were too much. The work that it took for Petra and Lurie to put this together was evident and it resulted in one of the best trips that I have taken." Ann L.
---
---