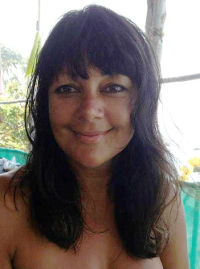 Petra's e-mail: petra@funtasticretreats.com
---
Petra Büte, MBA, E-RYT 500 has been on her yoga journey for over 15 years. She is a certified Hot Yoga and Power/Vinyasa Yoga teacher has taught since 2005. She is originally from Germany and has an MBA in International Business. Petra leads Restorative Yoga workshops, has taught yoga in corporate fitness settings (Avaya & Lockheed Martin) and is the founder and director of Heavenly Yoga, and teaches at yoga studios and community centers throughout the Denver Metro area.
Combining her study of yoga with an interest in learning more about about the union of Body, Mind and Spirit, Petra has developed her own Yoga style with personal attention, in-depth knowledge of alignment and yoga philosophy and a fun, fresh sense of movement and ALWAYS laughter in her classes. Petra was involved from the beginning with the teacher training at the Evergreen Center for Yoga, CO and came back in December 2011 from practicing yoga and meditation in Thailand for a month. She lead her first Yoga Retreat to Costa Rica in June 2012 and has done various little workshops and mini-yoga retreats in Colorado.
While doing yoga in Thailand with Peter Clifford, she was very impresed about his style of teaching yoga, knowledge and deep understanding of yoga therapy. His teachings of the The Five Element Form is part of an ancient Tantric Yoga practice. The Form is a sequence of flowing movements resembling traditional Vinyasa Yoga asana, Tai Chi and Chi Kung. It connects us to the five elements of Earth, Water, Fire, Air and Space (Akasha). This yoga technique enhances the qualities of health and vitality to enable us to discover our amazing true potential.
Petra went back to Thailand in December 2012 to immerse herself in more intense Yoga training and and spend a months in India in 2013 where she meet Swami Yogananda Saraswati an inspiring yoga teacher who is blind. Since coming out of his cave and back into society he has worked tirelessly helping those who come to him conquer a myriad of physical & emotional problems through a yogic, holistic regime.
Teaching Wheelchair Yoga at Bear Creek Nursing & Rehabilitation Center in Morrison, CO for residents is one of Petra's favorite classes. Her oldest yoga student is 103. She understands the challenges and humbleness when it comes to yoga and is very knowledgeable about Yoga Therapy, Meditation and Yoga breathing techniques. Petra is thrilled to do Yoga Retreats around the world with Lurie picking the most amazing places this planet has to offer. Love & Light!
---
---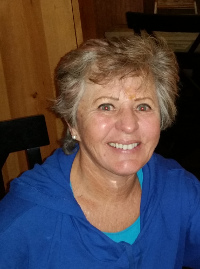 Lurie's e-mail: lurie@funtasticretreats.com
---
Lurie Nassau, PhD, E-RYT500, CYT (certified yoga therapist), has been teaching yoga for ten years and meditation for over 35 years. She is certified in Level I hatha yoga, Level II hot vinyasa, Levels II-V yoga therapy. Lurie is also a certified pilates instructor in mat and reformer through Balanced Body. She has a MA in human relations and a PhD in human communication.Lurie has led several workshops using the Three Minute Egg including the use of these egg shaped props in two Costa Rica retreats.
She teaches corporate fitness (yoga and yoga-lates) for Coors/Miller at their Wellness Center in Golden, CO. She has led meditation, hatha yoga, and hot vinyasa classes at the Evergreen Center for Yoga and yin yoga/meditation and other Yoga Centers. She taught in teacher training programs for several years. She has been able to maintain a yoga practice after bilateral hip replacement surgeries. Her personal injuries have helped her to understand and work with those who have joint issues and anyone just beginning a yoga practice.
Lurie is a member of IAYT (International Association of Yoga Therapists). Her current practice of yoga therapy works with individuals, assessing their specific yogic needs and prescribing yogic techniques for home practice. Lurie has completed research on yoga for hip replacement patients and written a report which includes recommendations for yoga teachers working with hip replacement clients. She teaches a weekly therapeutic yoga class for the general population at a fitness center.
Lurie is an expert scuba diver and has traveled many places in the world for scuba including Fiji, the Indian Ocean, Thailand, Central America, and many Caribbean Islands. She also spent one month in India in 2012, visiting Hindu temples, ashrams, and experiencing the local cultures. This journey had been her goal since the 1970's when she studied meditation with Maharishi Mahesh Yogi in Europe for six months. She lived in several ashrams for short periods of time, including the Siddha Yoga Ashram in New York with Swami Muktananda in 1981.
Lurie is looking forward to having you join her and Petra on amazing spiritual experiences around the world, as well as a fun ocean beach and jungle adventure. Namaste
---
---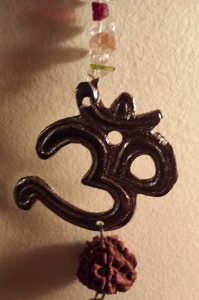 ---
---